About The Pyzdek Institute
Learn more about our commitment to excellence in Lean Six Sigma and Process Improvement training.
Our Story
Welcome to the Pyzdek Institute, a global leader in Lean Six Sigma and Process Excellence Training and Certification. Our mission is to empower individuals and organizations to achieve exceptional results through continuous improvement methodologies. The Pyzdek Institute has been dedicated to delivering high-quality training programs for over two decades.
Founder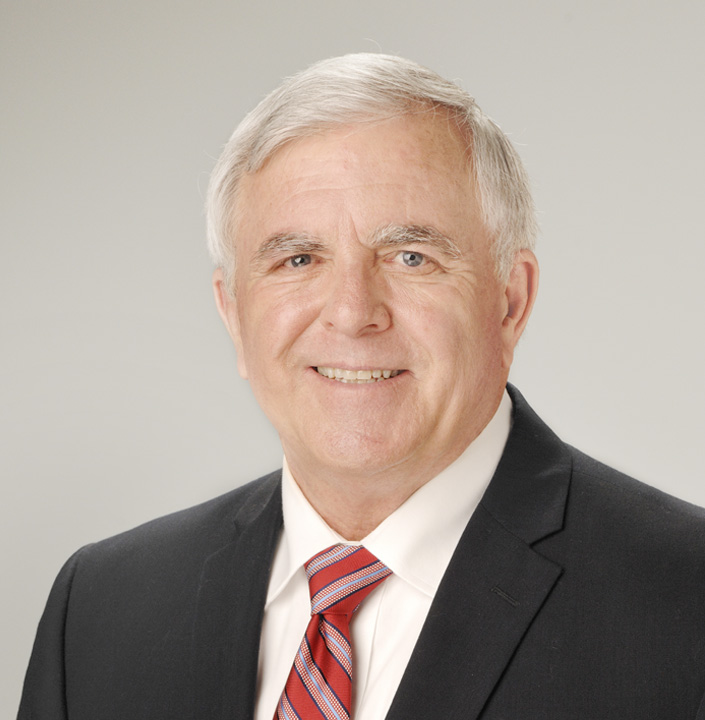 The Pyzdek Institute was established by Thomas Pyzdek, the preeminent global authority in Lean Six Sigma. As an accomplished author, consultant, and educator, Thomas has dedicated his illustrious career to the pursuit of process excellence and the dissemination of Lean Six Sigma knowledge.
Thomas is the author of numerous best-selling books on Lean Six Sigma, including "The Six Sigma Handbook," which is widely regarded as the definitive guide to the subject. He is also a sought-after speaker and consultant, providing guidance and expertise to organizations around the world.
With an unwavering passion for educating professionals and driving process improvements, Thomas has contributed immensely to the development of Lean Six Sigma methodologies, earning him numerous accolades and awards throughout his career. His vision and commitment to excellence have been instrumental in shaping the Pyzdek Institute into the leading provider of Lean Six Sigma training and certification.
History
The origins of the Pyzdek Institute can be traced back to 1983 when Thomas Pyzdek founded Pyzdek Consulting, Inc. For nearly two decades, Pyzdek Consulting, Inc. provided high-quality training and consulting services, helping organizations implement continuous improvement practices to achieve operational excellence.
Recognizing the need for a dedicated institution to provide comprehensive Lean Six Sigma training and certification, Thomas established the Pyzdek Institute in the 2000s. Since then, the Institute has consistently evolved to stay at the forefront of the industry, offering cutting-edge training programs in Lean Six Sigma and Process Excellence.
Our commitment to quality and innovation, driven by Thomas Pyzdek's unparalleled expertise, has enabled us to build a strong reputation as a leading provider of training and certification, helping countless professionals and organizations achieve measurable success. Today, the Pyzdek Institute continues to uphold the highest standards in Lean Six Sigma education, ensuring that our students and alumni are equipped with the skills and knowledge necessary to drive meaningful change within their organizations.
Vision
At the Pyzdek Institute, our vision is to create a global community of skilled problem solvers, united by their commitment to continuous improvement and organizational excellence.
Values
Our core values underpin this vision, emphasizing quality, innovation, and collaboration in everything we do. By nurturing a supportive and dynamic learning environment, we strive to inspire and empower our students, equipping them with the tools and knowledge needed to make a meaningful impact in their careers and organizations.
Team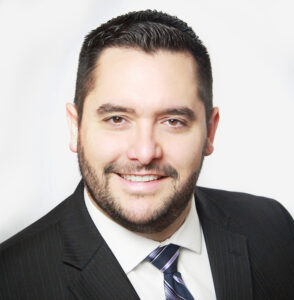 Juan Rivera
President
As president of the Pyzdek Institute, Juan Rivera brings management and entrepreneurial experience, a dedication to customer service and an educational background in Engineering Management. In 2003, Juan co-founded an innovative and diverse wastewater engineering firm. He sourced and secured contracts in the public and private sector for the design and construction of wastewater treatment plants, and expanded the company's range of services to include the distribution of specific biological technologies for wastewater treatment. Juan helped open new markets to include the Northwest, Pacific, and Central regions of Mexico. Juan also brings over ten years of experience in the retail industry where he held leadership roles in operations, customer service and human resources. Juan holds a Bachelor's of Science in Engineering Management from Arizona State University and he is a certified Lean Six Sigma Green Belt.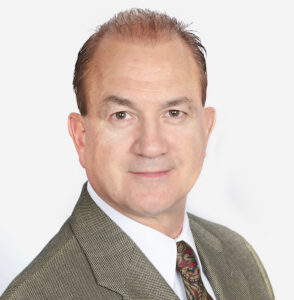 David Greco
Master Black Belt
As the Director of Engineering and Quality, David is responsible for driving change in manufacturing and optimizing the manufacturing process to achieve market advantage and the profits that follow. Industries supported as a contract manufacturer are the Agricultural, Construction and Forestry, and Hydraulics industries. David has a proven executive management track record and over 30 years of experience driving performance in P&L, supply chain, quality and high-tech operations through best practices, team building and employee engagement. Prior to his current position, David was Director of Quality for a leading privately held custom job shop that includes tooling, stamping, fabricating, and CNC machining services to the Aerospace, Telecommunications, Computer, and Automotive industries. He is a certified Master Black Belt under the Pyzdek Institute, ISO/TS 16949 Lead Auditor, ISO 14001:2015 EMS Internal Auditor, and past ASQ Chicago Section Advance Program Chair (1977-1998). He earned an MBA in Operations Management from Lewis University College of Business, and a BS in Industrial Engineering Technology from Southern Illinois University.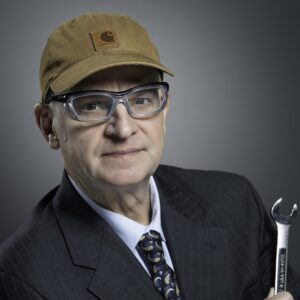 Stephen Czupryna
Master Black Belt
Stephen Czupryna is a Pyzdek Institute certified Lean Six Sigma Master Black Belt, Consultant and Instructor. Steve has over 20 years of factory floor experience using advanced statistical methods and Lean Six Sigma DMAIC to solve chronic problems and to optimize complex processes. One of his proven abilities is to work at Gemba to help production operators, maintenance people, supervisors and managers make smart, data-centric business decisions and ultimately send large sums of money to the company bottom line. Steve teaches an array of workshops for The Pyzdek Institute with specialization in Statistical Process Management and the increasingly popular Statistical Methods for Supplier Management workshop. His expertise spans a variety of statistical software packages including JMP, SigmaXL, BlueSky Statistics and Minitab.
Steve's past employers include the world's largest producer of aerial fiber optic cables, a manufacturer of non-woven materials used in underground energy cables, a plastics thermoforming company and a well-known manufacturer of engineered synthetic ropes used in the ship mooring and offshore oil & gas industries. He served with these companies as Technical Manager, Quality Manager, Quality Engineer or Process Engineer, making sure to never drift too far from the shop floor, where the real work is done.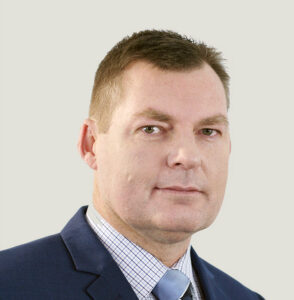 Kevin Ryan
Master Black Belt
Kevin Ryan is a Melbourne, Australia based Lean Six Sigma Master Black Belt, Kevin leads, practices, instructs and coaches continuous improvement within organizations in long-term transformation leadership roles. Kevin studied ecology and environmental sciences at the University of Western Australia and undertook field research in forestry and agriculture before shifting career into business and marketing management and undertaking a Masters of Business Administration at Monash University.
Although Kevin's primary focus is in services and transactional organizations, his Lean and Six Sigma experience includes manufacturing, financial, leasing, government, call centres, transport, and utilities. During his Lean Six Sigma career he spent a decade working in large complex IT projects on process automation and process design for web services projects.
Another of Kevin's specialties is in defining operational management models and end-to-end business process measurement systems as a precursor to continuous improvement deployment and strategy management.
In addition to formal Lean Six Sigma training with Thomas Pyzdek at The Pyzdek Institute, Kevin learned Lean directly from Toyota by visiting a Toyota manufacturing site over many years and being instructed and coached by Senseis who imparted their insights and wisdom on the complete Toyota Production System.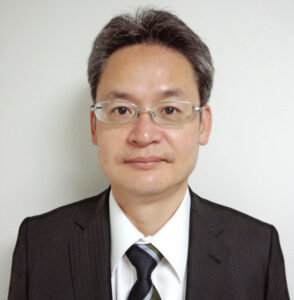 Katsuhiko Sakamoto
Master Black Belt
Katsuhiko is a Pyzdek Institute certified Master Black Belt. He has been providing training support to Pyzdek Institute Black Belt and Green Belt students since 2012. Katsu is an IAF Certified Professional Facilitator (CPF) with extensive experience in areas such as corporate transformation program management, Coaching/Training Lean and Six Sigma practitioners and delivering results by leading projects that leverage advanced techniques of Lean Six Sigma. Katsu provides facilitation of many different types of work shops, including Kaizen Events.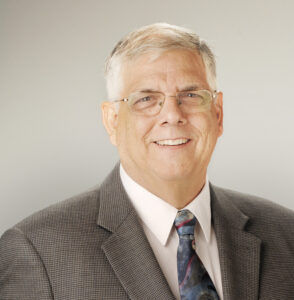 Peter Bersbach
Master Black Belt
Peter is a results oriented Master Black Belt with over 40 years of hands-on experience in managing and executing Six Sigma and Lean projects and programs. His accomplishments include being a key member of a team that helped turn around a struggling division of a Fortune 500 company and saving the company from looming bankruptcy. Peter worked as an MBB in aerospace and large call centers before becoming a Pyzdek Institute Certified MBB and certified trainer/coach for Pyzdek Institute students. Peter's skills include advanced statistical techniques, Lean application and project, project management (including Critical Chain projects,) teaching and facilitation of teams, and coaching of Pyzdek Institute students. His ability to listen and work with students one-on-one, or with diverse teams, is second to none.