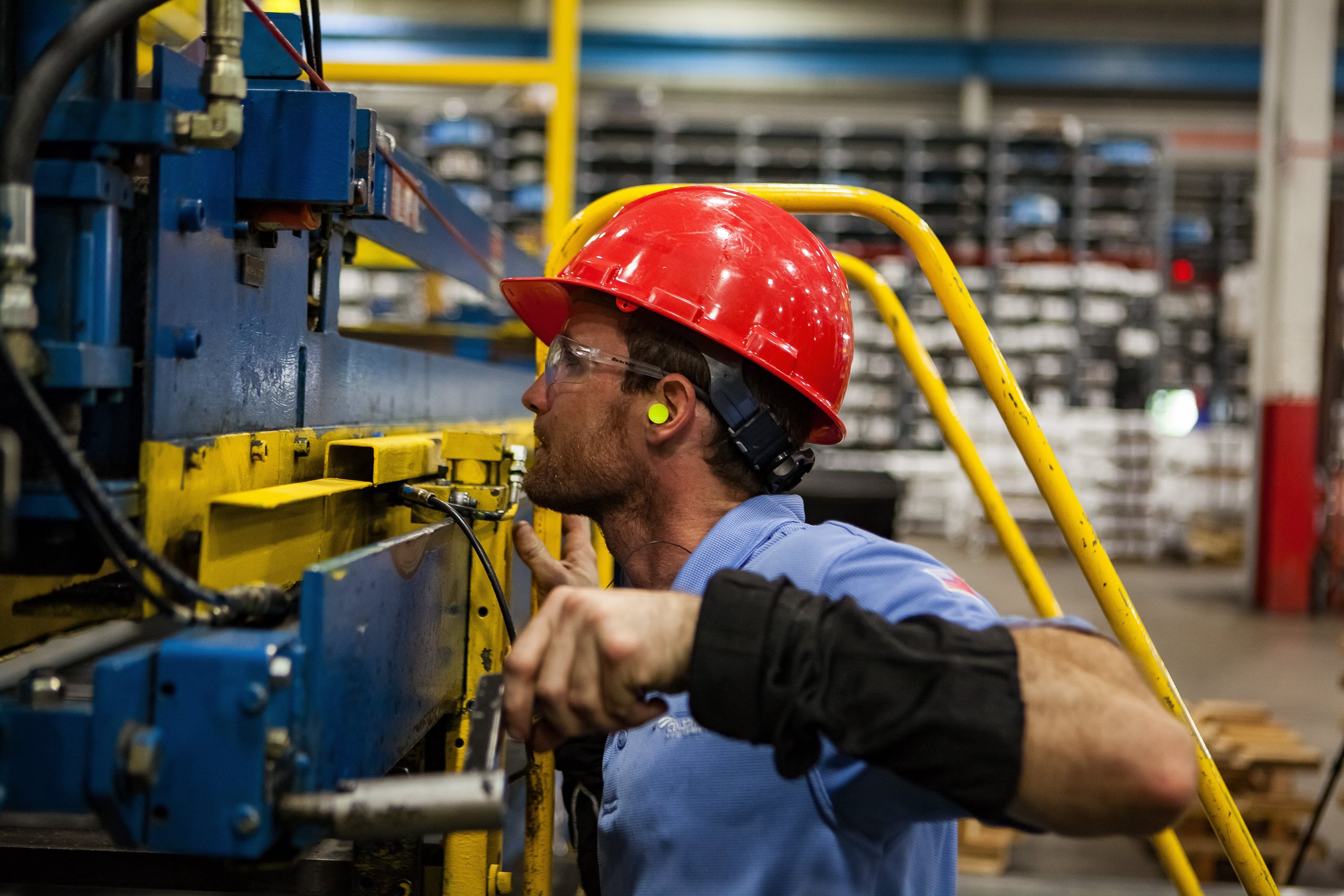 Cost Reduction Methods for Manufacturing
Delve into the Core of Manufacturing Efficiency: Understand Lean Processes, Data Integrity, Predictive Analytics, and More to Revolutionize Your Cost Reduction Methods.
Course Overview
Cost Reduction Methods for Manufacturing is a hands-on, workflow-based course. It covers key fundamentals, reinforced with manufacturing case studies, error-proofed workflows, and hands-on practice.
People with intermediate-level statistical experience should consider a more detailed alternative: the Pyzdek Institute Measurement Systems Management, Statistical Process Management and Process Optimization & DOE workshops, in that order.
Course attendees will learn to approach tough assembly challenges with a sequential, error-proofed method designed to avoid unnecessary expense, avoid common pitfalls, and improve processes in a cost-effective manner. At the end of the course, attendees will have the ability to gather the process insight needed to make good technical and business decisions. A Certificate of Accomplishment is issued to attendees that regularly attend and demonstrate a good understanding of the course content.
Format: Instructor-led
Level: Beginner
Location: On-site or Online
Duration: 32 Hours
Topics covered include:
Lean Process mindset
Statistical mindset
Data integrity
Exploratory Data Analysis (EDA) of existing process and customer data
Measurement Systems Analysis (MSA)
Process Behavior Studies and Capability Analysis (SPC/PCA)
Predictive Analytics
Process Optimization
Pre-requisites
The course can be taught with JMP®, SigmaXL®, BlueSky® or Minitab®, statistical software. For all software options, attendees should have a good understanding of software fundamentals including navigation, menu structure, data integrity, annotations, and graphing. The course includes a 2-hour online session for those without statistical software experience.
To get the most out of the course, attendees should have their own PC, a recent version of the statistical software, a 2-way headset and a webcam. Two monitors are highly recommended.
Live, Instructor-led Training from Certified Master Black Belts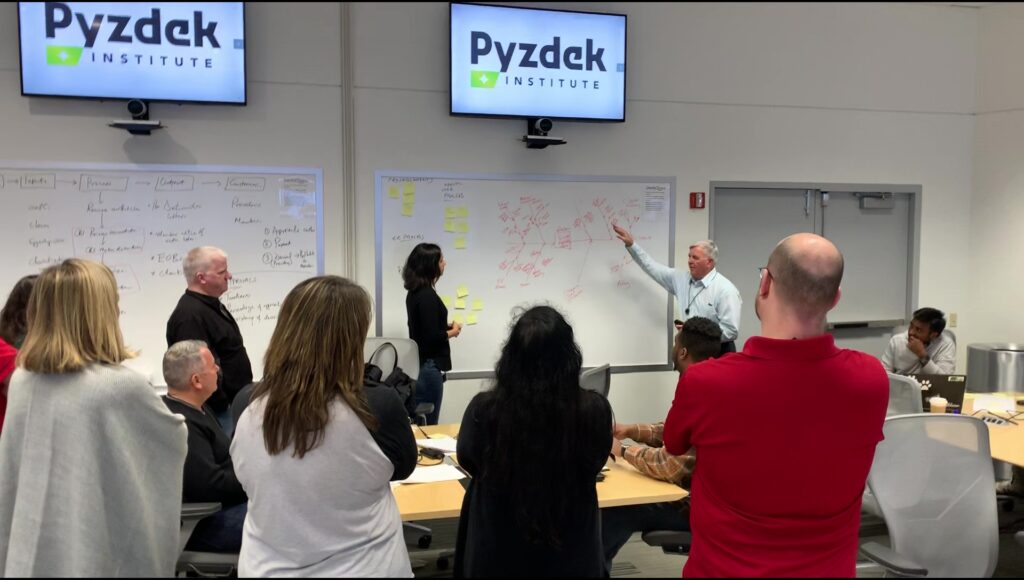 The Pyzdek Institute Cost Reduction Methods for Manufacturing course is delivered live by Certified Master Black Belts, who possess a wealth of experience in applying Lean Six Sigma methodologies and advanced statistical methods across a variety of industries. These seasoned experts not only hold the highest level of Lean Six Sigma certification, but also have a proven track record in leading successful process improvement initiatives.
They bring their practical knowledge to each training session, transforming complex theoretical concepts into actionable strategies. Their interactive approach ensures that participants are actively engaged, fostering a richer learning experience. They are adept at catering to different learning styles and can provide real-time feedback, making the learning process more personalized and effective.
In this course, you will be learning from the best, gaining insights from professionals who have successfully implemented the strategies they teach. With their guidance, you will be equipped to effectively apply statistical methods to reduce costs in your own organization.
Who is this Course Designed for?
This course is designed for Engineers, Scientists, Six Sigma Belts, Supervisors, Managers and Technicians who need to solve difficult manufacturing & packaging problems, optimize existing processes or set up new processes.
Benefits to attendees
Use error-proofed workflows to improve processes, gain new process knowledge, increase corporate profits, and avoid common DOE pitfalls.
Minimize the cost of data-centric process improvement work.
Analyze data and interpret results in group discussion.
Multiply the effectiveness of Lean-based process improvement.
Learn many useful statistical principles.
Improve return on statistical software and past/future training investment.
Two hours of free course content support after the completion of class.
Course Structure
| Course content | % of time spent |
| --- | --- |
| Hands-on exercises & interpretation of results | 80% |
| Basic principles | 20% |
Examples of Subjects Covered
The statistical mindset and The Great Mathematical Quandary
EDA tools: variability chart, scatter plots & matrices, Principal Component Analysis, etc.
Understanding the customer: analysis of survey and Subject Matter Expert data
AIAG Gage R&R or Wheeler's EMP method
IMR, XBar-R and Short Run charts for Process Behavior Studies, Capability indices
CART® Classification & Regression (Minitab) or Partition Analysis (JMP)
Fundamentals of Factorial, Response Surface & Definitive Screening experiment design
Schedule options
Eight 4-hour segments spread over 4-5 weeks is recommended for online delivery
Four 8-hour sequential days are recommended for at-site delivery
Other scheduling based on customer need
Are You Prepared to Revolutionize Your Manufacturing Operations?
If our Cost Reduction Methods for Manufacturing course appears to be the catalyst for change your team needs, we are here to initiate a conversation. Our Certified Master Black Belts stand ready to empower you with knowledge and skills necessary to execute substantial cost savings and process enhancements in your manufacturing organization.
We comprehend that every manufacturing unit is distinct, thus, we provide tailor-made advice and are here to clear any doubts you might have. Whether you're pondering over the course content, scheduling, software prerequisites, or the benefits this training can bring to your unique role within the industry, our team is keen to assist.
Reach out to us today and embark on your journey towards mastering cost reduction techniques in manufacturing.