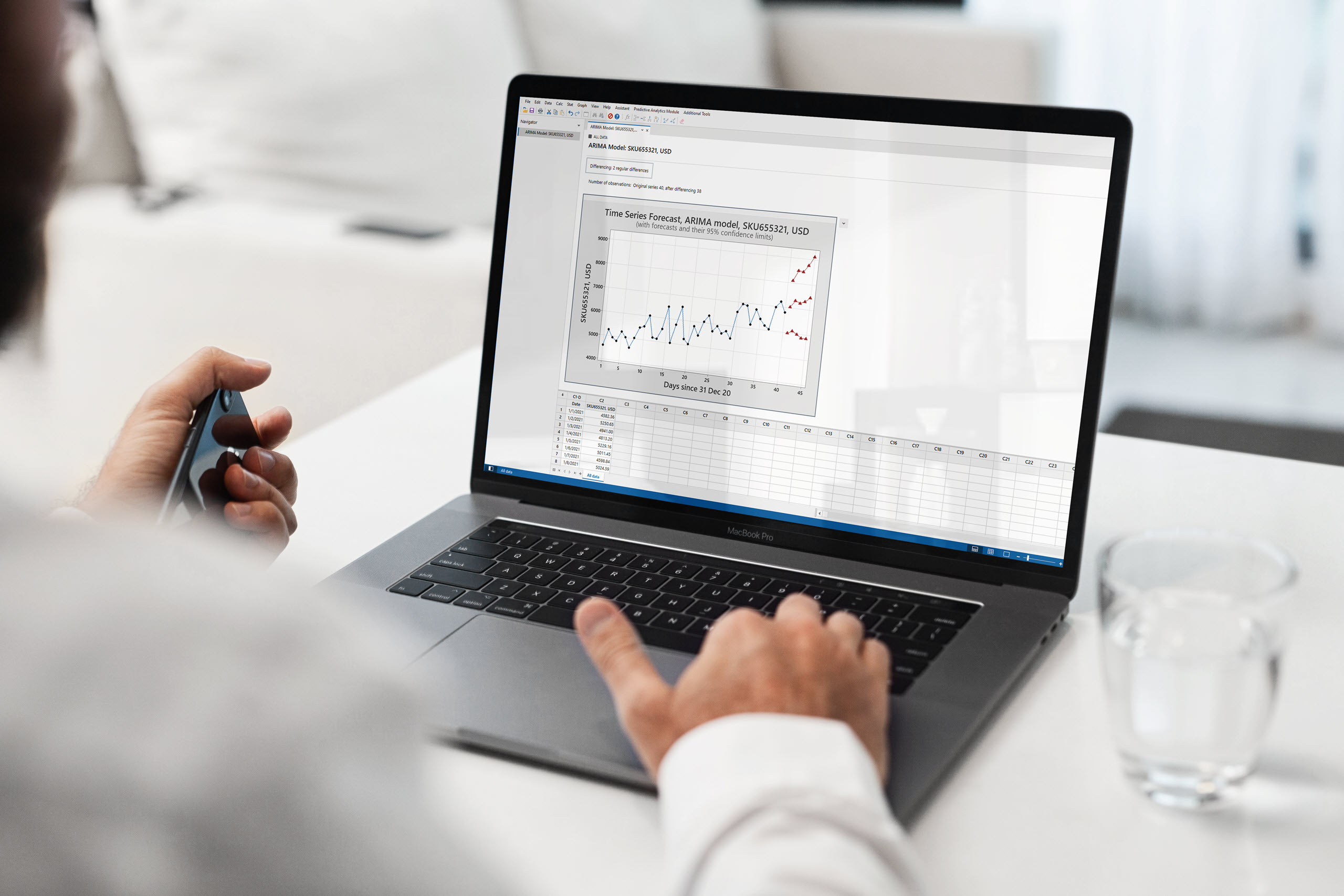 Statistical Forecasting
Master the art of Statistical Forecasting, leveraging data analysis techniques to predict future trends, optimize inventory, and make informed business decisions.
Course Overview
Forecasting of raw material demand data, raw material price data and other sequential data is a vital business skill. With good forecasts, companies effectively manage material levels and predict their impact on cash flow. With these goals in mind, this course provides a basic understanding of forecasting methods with a clear focus on immediate application of the methods learned.
Heavy emphasis is placed on data visualization and harnessing the power of software to improve materials management.
The course content is suitable to healthcare, plastics, food processing, machining, aerospace, automotive or any other industry where raw materials are purchased for further processing at a production facility. Also useful for any business interested in demand forecasting for staffing, managing inventory levels (e.g., personal protective equipment for healthcare workers).
Format: Instructor-led
Level: Beginner
Location: On-site or Online
Duration: 12 Hours
Pre-requisites
The course can be taught with JMP®, Minitab® or SigmaXL® statistical software. In any case, attendees should have a good understanding of software fundamentals including navigation, menu structure, data integrity, annotations, and graphing. The course includes a 2-hour online session for those without statistical software experience.
To get the most out of the course, attendees should have their own PC, a recent version of the statistical software, a 2-way headset and a webcam. Two monitors are highly recommended.
Live, Instructor-led Training from Certified Master Black Belts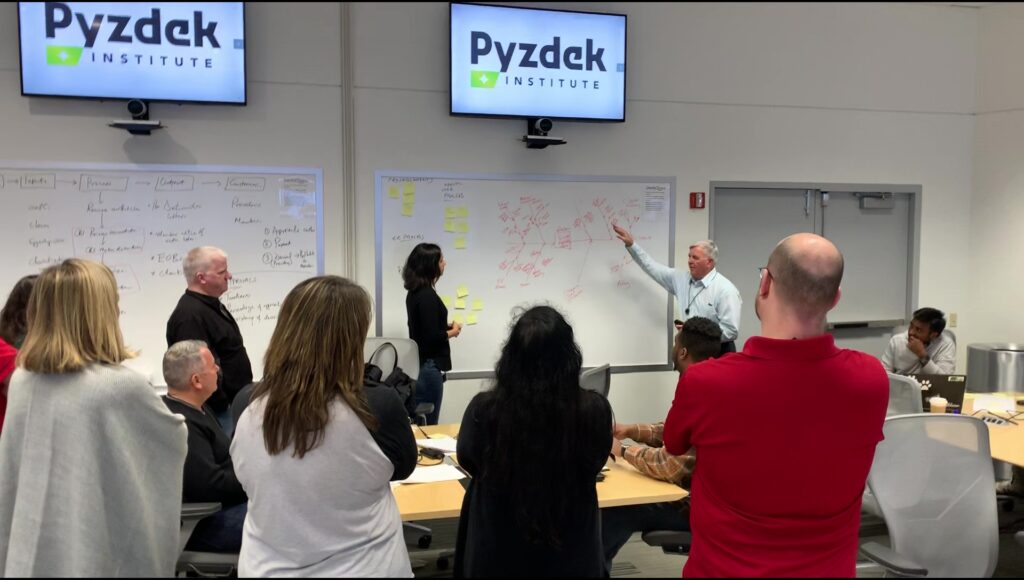 The Pyzdek Institute Statistical Forecasting course is delivered live by Certified Master Black Belts, who possess a wealth of experience in applying Lean Six Sigma methodologies and advanced statistical methods across a variety of industries. These seasoned experts not only hold the highest level of Lean Six Sigma certification, but also have a proven track record in leading successful process improvement initiatives.
They bring their practical knowledge to each training session, transforming complex theoretical concepts into actionable strategies. Their interactive approach ensures that participants are actively engaged, fostering a richer learning experience. They are adept at catering to different learning styles and can provide real-time feedback, making the learning process more personalized and effective.
In this course, you will be learning from the best, gaining insights from professionals who have successfully implemented the strategies they teach. With their guidance, you will be equipped to effectively apply statistical methods to reduce costs in your own organization.
Who is this Course Designed for?
This course is designed for Supply Chain, Purchasing, Financial, Production Planning, Quality and other professionals that need to create forecasts from historical data plus additional inputs such as upcoming marketing campaigns.
Benefits to attendees
This course provides step-by-step guidance for the choice and use of the methods available in software packages. Specific topics that will benefit attendees include:
Improved return on investment in software licenses
Importing data
Assuring data integrity
Identification of the best forecasting method
Interpreting results
Visualizing results for better collaboration
Evaluate forecast accuracy.
Course Structure
| Course content | % of time spent |
| --- | --- |
| Hands-on exercises & interpretation of results | 70% |
| Basic principles | 30% |
For both on-site and online, there are no lectures or PowerPoint presentations. Instead, the instructor uses the following steps for each agenda item:

Specific topics covered
Review of fundamental statistics that are relevant to forecasting.
Data visualizations and interpretation
How to choose the correct method
Time series plots and trend analysis
Decomposition
Single and double exponential smoothing
Winters' Method
Autocorrelation and cross-correlation
ARIMA
Accuracy Measures (MAPE, MAD, MSD)
Schedule options
Three 4-hour segments spread over 4-5 weeks is recommended for online delivery.
Two 6-hour days are recommended for at-site delivery.
Other scheduling based on customer need.
Ready to Master the Art of Statistical Forecasting in Your Organization?
If our Statistical Forecasting course seems like the perfect fit for you or your team, we'd love to chat further. Our Certified Master Black Belts are prepared to guide you in learning the skills needed to predict future trends, optimize inventory, and make informed business decisions.
We understand that each organization has its unique challenges and objectives, so we are here to provide personalized guidance and answer any queries you may have. Whether you're curious about the course content, scheduling, software prerequisites, or how this training can benefit your specific role or industry, our team is ready to assist.
Contact us today to start your journey towards mastery in statistical forecasting.