Toyota Announces Quality Committee
---
Quality Digest reports that Toyota Motors Corporation (TMC) has announced the formation of a Special Committee on Global Quality. Toyota Motor Corporation president Akio Toyoda announced the formation of the committee at a press conference in Japan on February 17. According to Toyoda,
"I have been eager to keep management decision-making close to our customers. We need to be where we can hear directly from our customers. That will enable us to incorporate customer feedback swiftly in research and development and, as necessary, in hands-on measures in the marketplace, including product recalls.
"To further promote this effort, the Special Committee on Global Quality, which I will head and which will include people in the post of chief quality officer from various regions, is now being set up. In the same spirit, we have strengthened our framework for conveying customer input from each region directly to our company's Quality Group and Product Development Group."
In addition to the announcement, Mr. Toyoda summarized other activities relating to his company's ongoing quality and safety issues.
TMC will appoint a person to the post of chief quality officer for each principal geographical region to make the company more alert to customer sentiment. Such officers will serve on the company's newly established Special Committee for Global Quality. That committee, to be headed by TMC's president, is for steering the company's quality-improvement activities onto a new and higher plane. The Special Committee for Global Quality will hold its first meeting on March 30.
TMC will ask independent third-party experts to review the contents of that meeting.
In another initiative, TMC is strengthening its framework for conveying customer input from each region directly to its Quality Group and to its Product Development Group to translate that input more promptly into quality improvements in products. The initiative will get under way first in the United States, where TMC will expand its network of technical offices to fine-tune its information-gathering capabilities in an aim to be able to conduct on-site inspections within 24 hours of every reported incident of suspected product malfunction.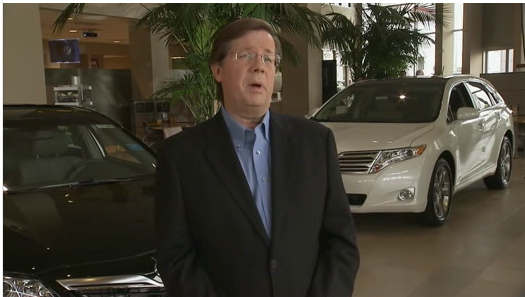 The current activities are a response to issues with sudden unintended acceleration. Toyota's Jim Lentz has described Toyota's program for dealing with this problem. There is controversy regarding the effectiveness of Toyota's actions to fix the problem.