Online Lean Six Sigma Black Belt Training Released
---
The Pyzdek Institute has added Lean Six Sigma Black Belt training and certification to its portfolio of online and live courses on Process Excellence topics. The new course is written and presented by Thomas Pyzdek, author of The Six Sigma Handbook and numerous other authoritative works. "We have been teaching Lean Six Sigma to clients in live classes for well over a decade, and we've been teaching Six Sigma for much longer than that," Pyzdek said. "But the ongoing economic crisis is causing a substantial increase in customer demand for online training, which provides significant cost benefits. In response we are creating online versions of our most popular courses. Online Lean Six Sigma Black Belt training is the most recent result of this effort, and we are very excited about it."
Online Lean Six Sigma Black Belt training consists of 69 modules covering the entire Lean Six Sigma Black Belt body of knowledge. Pyzdek stated "When I developed this training I did my best to fully integrate Lean and Six Sigma into a comprehensive approach to Process Excellence. When I teach the subject in my live seminars I emphasize that Lean and Six Sigma are complementary, and I tried to make sure that this message also came across in my online training. I believe that I succeeded."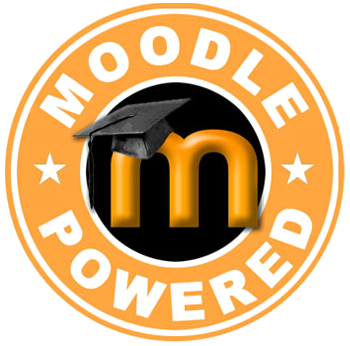 Among major providers of online Lean Six Sigma training, the Pyzdek Institute's online training is the only one to utilize the popular Moodle Learning Management System. Moodle allows the company to carefully monitor the progress of all students, including lesson modules viewed, resources downloaded, assignment submissions, quiz results, and so on. With Moodle, when a student says that they have successfully completed their training, they can provide documented evidence to prove it.
Moodle also lets corporate customers monitor their students as they move through training. Students can communicate with their instructors or with each other via Moodle forums, which students find are great for interacting with and learning from Master Black Belts and from each other. By using Moodle, The Pyzdek Institute can create separate "Groups" of students. Each group can be coached by its own Master Black Belt and when members of the group communicate with one another, their communications are private and can't be seen by those who are not in the group. This allows corporate trainees to share their learning experiences with others internally, without worrying about compromising proprietary information. For example, Coventry Health Care is using The Pyzdek Institute to provide training to students in Florida and Arizona, coached by a Pyzdek Institute trained Master Black Belt employed by Coventry. Companies can even coordinate the training of employees anywhere in the world. Corporations can save substantially via group discounts.
The company's training program is also unique in that it offers three levels of recognition, Bronze, Silver, and Gold. "We found that people have different training needs." Said Pyzdek. "If a company will be testing and certifying their own people, then Bronze recognition is right for them and save them money. Silver recognition adds certification testing, and Gold adds certification project presentation to a board of Master Black Belts."
In addition, The Pyzdek Institute is the only major Lean Six Sigma training provider to offer payment plans. Every online course provides the option to pay for the training over a period of several months.